My Lovely Horse Rescue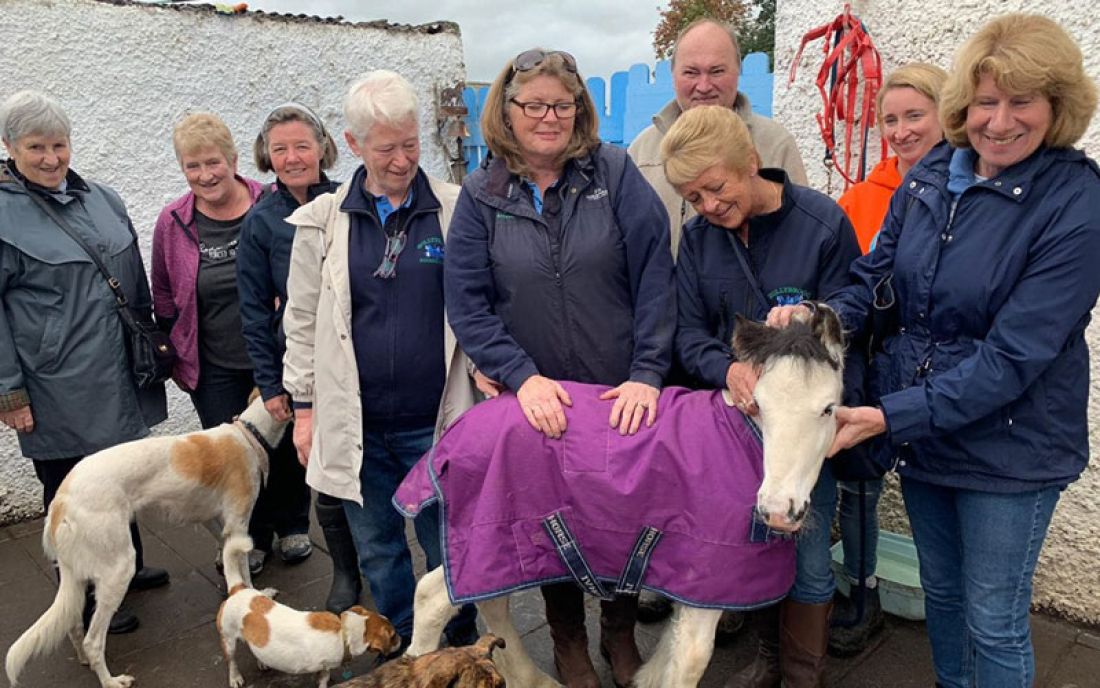 Some members of Hollybrook Riding went to visit MLHR farm on Monday 16th September and presented MLHR with a cheque for €1,600.
Today we we were very fortunate to see first hand, the completely voluntary amazing unselfish caring work carried out at MLHR by the founders and their team. This is a voluntary charity helping so many animals, a complete assortment as you can see, there is even the most beautiful friendly mule there.
We at Hollybrook have over the last year raised €1,638.00 for this very worthy charity who need every penny they can get, and today we presented them with our final cheque for €350.00 which was only possible due to the generosity of the people who supported our table quiz/raffle earlier this summer. Thank you to our members who organized this fund raiser and to everyone who came along and so generously gave to this cause on the night.