RDS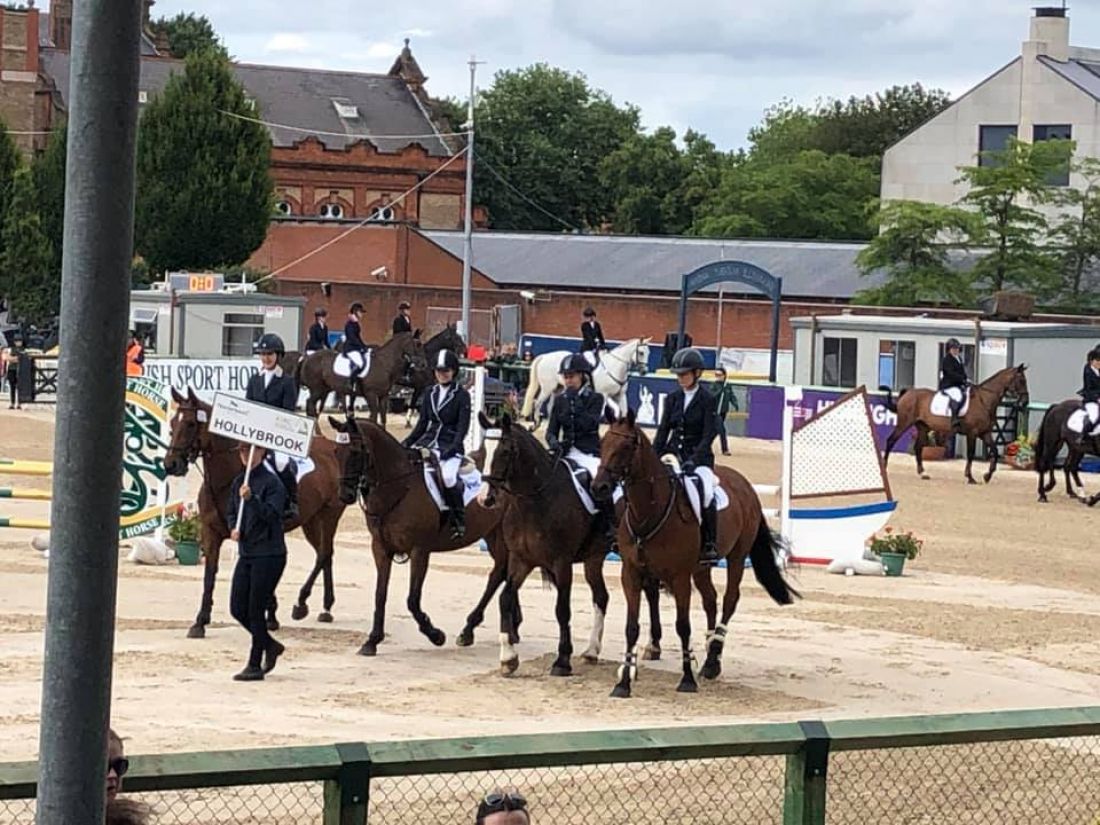 What a great day and experience for our riders, finishing 6th in a competition that was full of up and downs for all the teams competing. Amazing support as always from all our members. Congratulations to Mosstown Riding Club on your fabulous win.
See here a few photographs of our team, rubbing shoulders with Scot Brash before all the prep. and then onto jumping achieving 6th placed ribbons and trophys.
All the effort in spit, polish and hairnets paid off too, with Hollybrook taking the title of 'Best Turned Out Team', Laura, the white jods, clinched it. Of course, thanks to all the grooms for their splendid work. Last but by no means least, to Louise, big big thank you for all your training and time in helping our team throughout.